Economite EC200 & EC300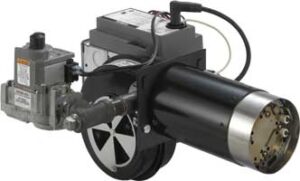 Midco International is proud to announce an addition to its legendary Economite Power Gas Burner line. The standard Economite EC Series Power Gas Burners are engineered to match a wide variety of applications or customized to meet OEM applications. The compact design not only meets or exceeds industry standards; it also packs a lot of power for its size. Sheet metal construction affords high volume production and shorter lead times giving you a better-cost to value ratio. Each unit is fully assembled and factory fire tested assuring you a high quality performance product. Installation is effortless with our integrated junction box and universal mounting flange.
Specifications



Flame Safety:
Direct Spark Ignition
with100% shut-off,
30 second pre-purge
Redundant 1/2"NPT Main
Automatic Gas Valve
Electrical Supply:
120/1/60, 3 AMP (Standard)
230 Volt 50/60HZ (Available – Contact Factory)
The EC Series is available as a fully assembled power burner with an integrated burner control system. For further information please contact our factory at 773.604.8700.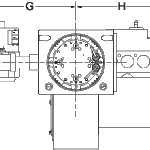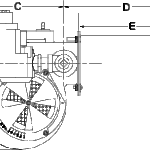 Features & Benefits
Interchangeable Stainless Steel Burner

 

Retention Heads:

compatibility to different applications
operation under variable draft or positive pressure condition
firing into small combustion chambers

Integrated Direct Spark Ignition System with Pre-Purge:

compliance with ANSI Z21.20 standard
timed pre-purge clears the combustion chamber before ignition cycle
proper sequencing of the burner operation

Light and Compact Removable Burner Assembly from the Burner Tube and Flange:

ease of serviceability and correct burner alignment

Pre-Piped, Pre-Wired, Factory Fired Tested:

ease of installation
reliable operational sequence

Compact Design and Small Footprint:

light weight for lower shipping cost
space saving compatibility to different applications firing into small combustion chambers

Universal Mounting Flange:

Application flexibility
Universal Bolt Pattern
OEM welded flange available

Air Shutter Positive Lock Fitting:

no shifting of air shutter caused by vibration
reduction of unauthorized adjustment

Adjustable External Air Shutter with Indication:

visual indication of air shutter position
faster burner set up

Field Convertible Triple Function Redundant Gas Valve:

Quiet and maintenance free
As an ISO 9001:2008 certified company, we proudly design, manufacture and assemble our products in Chicago, Illinois, USA.